Nestled into Rolling Hills of Wellington, New Zealand
New Zealand , Wellington, North Island Internet Speed 11-25 Mbps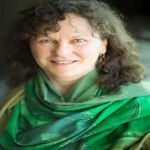 Availability
May 25, 2018 through May 25, 2018
Property Details
Exchange Types:
Smoking: No
Suits: 1-2 People
1 Bedrooms
Pets: Yes
Suitable for Children: Not Suitable
1 Bathrooms
Car Exchange: Yes
Home & Office Description
Two-Bedroom Apartment - 1 office, 1 bedroom facing the hills
Why You'd Love This Home/Office
Quaint
Quiet Neighbourhood
Close to Amenities
Home Type
Apartment/Flat
Office Type
Dedicated room in home with door
Area
Suburban
Amenities
Home Amenities
Air Conditioning
Heating
Dishwasher
Pool
Deck / Patio
Cleaning Service
Gym / Fitness Club Access
Internet
WiFi 11-25 Mbps
Office Amenities
Wifi
Wired Internet
Landline Phone
Printer
File Cabinet
Desk
Chair
Area Details
Why You'd Love This Area
Friendly kiwi's
Great leisure/sport park 5 min. walk
Hiking and Mountain bike trails at your doorstep
Community Description
Set in the wandering hills of New Zealand.
Attractions
Bars / Cafes
Biking
Nightlife / Clubbing
Entertainment Parks
Health Club
Historical Sites
Restaurants
Shopping
Surroundings
Forest
Mountains
Public Park / Garden
Additional Info
Bus access is less than 5 minutes away taking you to the heart of the city waterfront. By car - 20 minute drive, as are beaches and more hiking. A vibrant, funky, cultural city - opera to museums, private sailing. Coffee Capital of the World - seriously. 20 minute drive from free artisan well water fillip; spiral staircase at side of property which leads to a private open green space above to have your morning coffee, meditate, read. Private office with door and additional office space in living room with balcony. Outdoor clothes drying at rear of property.
Reviews
No reviews on this listing yet.