Quiet Maui home on the slopes of Haleakala
USA , Kula, Hawaii Internet Speed 11-25 Mbps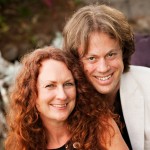 Availability
Dec 24, 2018 through Jan 15, 2019
Property Details
Exchange Types:
Simultaneous
Non-Simultaneous
Smoking: No
Suits: 1-2 People
1 Bedrooms
Pets: Yes
Suitable for Children: Not Suitable
1.5 Bathrooms
Car Exchange: Yes
Home & Office Description
Home is two-story with two offices upstairs and a bedroom downstairs. There's a two-car garage that houses some fitness equipment. The neighborhood is very quiet and the views are spectacular.
Why You'd Love This Home/Office
It's on Maui and the views are gorgeous!
It has all the amenities for comfortable stay.
It's just right for 2 adults.
Home Type
House
Office Type
Dedicated room in home with door
Area
Rural
Amenities
Home Amenities
Air Conditioning
Pool
Garden
Baby Equipment / Toys
Free Parking on Premises
Cleaning Service
Gym / Fitness Club Access
Internet
WiFi 11-25 Mbps
Office Amenities
Wifi
Printer
Scanner
Wireless Keyboard
Ergonomic Keyboard
Desk
Chair
Area Details
Why You'd Love This Area
It's very quiet and serene.
The beach is 30 minutes away.
It's far away from touristy areas.
Community Description
Home is located in a small rural subdivision on a hillside overlooking Maui's central valley - a bi-coastal view. Very quiet and serene with friendly neighbors.
Attractions
Bars / Cafes
Biking
Boating
Nightlife / Clubbing
Diving
Farmer's Market
Fishing
Golf
Hiking
Restaurants
Shopping
Surfing
Surroundings
Beach
Mountains
Sea / Ocean
Additional Info
There are 2 offices in this home, both private with doors and both with views of Haleakala.
Reviews
No reviews on this listing yet.