Spacious Waterfront Home with "Country Lifestyle" Just Outside the City
USA , Fulshear, Texas Internet Speed 11-25 Mbps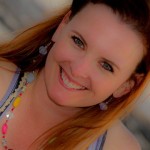 Availability
Apr 10, 2018 through Oct 10, 2018
Property Details
Exchange Types:
Simultaneous
Non-Simultaneous
Guest Exchange
Weekend Exchange
Smoking: No
Suits: 3-4 People
4 Bedrooms
Pets: Yes
Suitable for Children: Not Suitable
3 Bathrooms
Car Exchange: Yes
Home & Office Description
Spacious 4-bedroom home with remote control gas fireplace creates a cheery atmosphere for relaxing. Less than 30 miles from downtown Houston. Close to all the attractions in Houston's West Side. Office features treadmill with an "air desk" to hold your laptop while getting in a walk. There is also a small desk with bookcase for a more traditional desk layout. Office also has a "video production area" with backdrops and lighting.
Why You'd Love This Home/Office
The view from the backyard includes a picturesque vista and lake with ducks.
HUGE kitchen with all the amenities
Gas fireplace with remote control
Home Type
House
Office Type
Dedicated room in home with door
Area
Suburban
Amenities
Home Amenities
Air Conditioning
Pool
Garden
Cleaning Service
Gym / Fitness Club Access
Internet
WiFi 11-25 Mbps
Office Amenities
Wifi
Printer
Scanner
Desk
Chair
Area Details
Why You'd Love This Area
Nature, nature everywhere! Coyotes in the distance, ducks on the lake, and sometimes even pelicans!
Many walking biking trails and nature preserve areas in the community.
The benefits of "country living" combined with access to "city life" less than 30 miles away.
Community Description
Large master planned community on the cusp between the city and the country with several man made lakes and nature preserve areas. Peaceful and quiet area with friendly neighbors and "down home charm."
Attractions
Biking
Farmer's Market
Hiking
Restaurants
Shopping
Surroundings
Lake
Public Park / Garden
Additional Info
We just moved into the house, so it's still being "put together." Of the 4 bedrooms, 2 are "his and hers" offices. If the exchange is simultaneous, there are 2 bedrooms available for sleeping. For non-simultaneous exchanges, there is 1 bedroom available, which has a private bath.
Reviews
No reviews on this listing yet.