Rustic home in forested mountains near large lake
USA , Sandpoint, Idaho Internet Speed 1-10 Mbps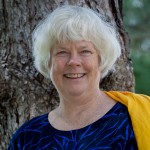 Availability
Aug 16, 2018 through Dec 17, 2018
Property Details
Exchange Types:
Simultaneous
Non-Simultaneous
Guest Exchange
Weekend Exchange
Long-term Exchange
Smoking: No
Suits: 3-4 People
2 Bedrooms
Pets: Yes
Suitable for Children: Suitable
2 Bathrooms
Car Exchange: Yes
Home & Office Description
Rustic house with open floor plan and large south facing windows. Small desk, chair and computer space with printer (black only)
Why You'd Love This Home/Office
It's quiet and secluded, in the woods.
Gives you exposure to a lifestyle that supports a slower pace.
The natural world is all around, including a large lake 20 minutes drive away.
Home Type
House
Office Type
Workspace in the living room
Area
Rural
Amenities
Home Amenities
Air Conditioning
Heating
Dishwasher
Pool
Cleaning Service
Gym / Fitness Club Access
Internet
WiFi 1-10 Mbps
Office Amenities
Wifi
Wired Internet
Landline Phone
Printer
Desk
Chair
Area Details
Why You'd Love This Area
small and friendly
exposure to things that are part of living in the country
opportunity to feel what life can be like without constant activity
Community Description
Rural area , with recreational opportunities year around - lake in the summer and skiing in the winter. Small town atmosphere.
Attractions
Bars / Cafes
Biking
Boating
Farmer's Market
Fishing
Golf
Health Club
Hiking
Historical Sites
Galleries / Museums
Restaurants
Shopping
Skiing
Theaters
Surroundings
Beach
Forest
Lake
Mountains
Public Park / Garden
River
Additional Info
I am currently in a relationship with a woman who lives in Canada and I travel back and forth between her home in Canada and my home here. There is no schedule of when I am here and when I am in Canada or how long the visit are. We are making it up as we go along. My adult son still calls this his home, although he is gone for vacations and work at times.
Reviews
No reviews on this listing yet.