Flat inside the city walls in historic Canterbury, England
United Kingdom (UK) , Canterbury, Kent Internet Speed 1-10 Mbps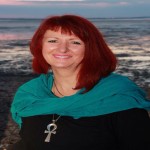 Availability
Jul 08, 2018 through Aug 31, 2018
Property Details
Exchange Types:
Simultaneous
Non-Simultaneous
Smoking: No
Suits: 1-2 People
1 Bedrooms
Pets: Yes
Suitable for Children: Not Suitable
1 Bathrooms
Car Exchange: No
Home & Office Description
A split level one-bedroom flat. The main office space is in the one large lounge/dining/kitchen area. The newly refurbished bathroom is also on the lower level which is convenient for visiting clients. The bedroom is upstairs and has a small dedicated workspace on the landing area with a 2nd phone jack.
Why You'd Love This Home/Office
Location location location! Inside the city walls of the historic Canterbury
Short walking distance to shops, bus station and train station to London
Fab views of the castle ruins and the spire of Canterbury cathedral
Home Type
Apartment/Flat
Office Type
Workspace in the living room
Area
Urban
Amenities
Home Amenities
Deck / Patio
Cleaning Service
Gym / Fitness Club Access
Internet
WiFi 1-10 Mbps
Office Amenities
File Cabinet
Desk
Chair
Area Details
Why You'd Love This Area
Very international and vibrant
Lovers of British culture, history and traditional religion as well as Wiccans and pagans
Beautiful mediaeval city with clean air and yet close to London
Community Description
Large student community with 3 universities and 5 English language schools for foreigners. Year round tourism to Canterbury Cathedral means it is a hub for religious and interfaith visitors from all over the world.
Attractions
Bars / Cafes
Biking
Boating
Nightlife / Clubbing
Farmer's Market
Fishing
Golf
Health Club
Hiking
Historical Sites
Galleries / Museums
Restaurants
Rock Climbing
Shopping
Theaters
Surroundings
Beach
Forest
Sea / Ocean
Public Park / Garden
River
Additional Info
No parking space with the flat but there is public parking across the street for visitors. You dont need a car because the city centre is in easy walking distance. Buses and trains go regularly to London or to the Kent coastline. The nearest beach is only 20 minutes away from the city centre by bus.
Reviews
No reviews on this listing yet.