Southwestern Oasis in Central Location
USA , Phoenix, Arizona Internet Speed 26-50 Mbps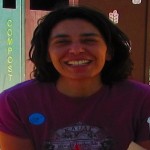 Availability
Apr 10, 2018 through Apr 10, 2018
Property Details
Exchange Types:
Simultaneous
Non-Simultaneous
Guest Exchange
Weekend Exchange
Smoking: No
Suits: 3-4 People
1 Bedrooms
Pets: Yes
Suitable for Children: Not Suitable
1 Bathrooms
Car Exchange: No
Home & Office Description
A comfortable, southwestern eclectic living and office space on the owner's property. All organic, non-toxic for those with sensitivities to artificial perfumes, etc..
Why You'd Love This Home/Office
Comfortable, clean and health-conscious
Fun and aesthetically beautiful with great energy
Near cafes, shops, farmer's markets, hiking and entertainment
Home Type
Loft
Office Type
Other
Area
Urban
Amenities
Home Amenities
Air Conditioning
Heating
Pool
Garden
Deck / Patio
Cleaning Service
Gym / Fitness Club Access
Elevator
Internet
WiFi 26-50 Mbps
Office Amenities
Wifi
Wired Internet
Printer
Scanner
File Cabinet
Desk
Chair
Ergonomic Chair
Area Details
Why You'd Love This Area
Great neighborhood and perfect location to explore the entire area
Many local and nearby activities and destinations
Walkable neighborhood with nearby bus line
Community Description
The property itself is very quiet and secure and within walking distance to great cafes, restaurants and shops. A 5-10 minute drive to great hiking and outdoor recreation and within easy driving distance of all the wonderful amenities this major metropolis and surrounding areas have to offer, including the Desert Botanical Gardens, the Heard Museum, the Phoenix Art Museum, Sedona, Flagstaff, Tucson and other great destinations.
Attractions
Bars / Cafes
Biking
Farmer's Market
Golf
Health Club
Hiking
Historical Sites
Galleries / Museums
Restaurants
Rock Climbing
Shopping
Surroundings
Mountains
Public Park / Garden
Additional Info
There are three structures on this property - our main house, a guest house and a fully insulated lodging/office space with heat, air conditioning and a full bathroom. We are currently renovating the third space and when that is completed, we will have that space to share and swap. So, stay tuned.
Reviews
No reviews on this listing yet.