Paradise in the Caribbean
Dominican Republic , Las Terrenas, Samana Internet Speed None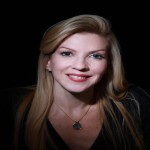 Availability
Aug 28, 2018 through Aug 28, 2020
Property Details
Exchange Types:
Simultaneous
Non-Simultaneous
Weekend Exchange
Long-term Exchange
Second Home
Smoking: Yes
Suits: 7+ People
3 Bedrooms
Pets: Yes
Suitable for Children: No Preference
2 Bathrooms
Car Exchange: No
Home & Office Description
Rustic Beach Chalet Walk Distance to the Beach
Why You'd Love This Home/Office
Work while you vacation in a warm and sunny Paradise
Miles and miles of crystal clear beaches
Gorgeous and Peaceful all year round
Home Type
Villa
Office Type
Other
Area
Rural
Amenities
Home Amenities
Oven and / or Microwave
Cleaning Service
Gym / Fitness Club Access
Internet
WiFi None
Office Amenities
Cell Phone
Desk
Chair
Area Details
Why You'd Love This Area
Friendly
Secure
Super fun
Community Description
The beach house is located in a private residential area called Portillo, only 1.5 miles away from the rustic beach town of Las Terrenas (half French/half native dominican). Portillo is gorgeous and peaceful and you can enjoy long walks on the crystal clear beaches. Las Terrenas Town is a fun and happening place full of restaurants by the beach, bars, coffee shops, boutiques, etc. You can walk or drive to town to an internet cafe for internet access
Attractions
Bars / Cafes
Biking
Boating
Nightlife / Clubbing
Diving
Entertainment Parks
Farmer's Market
Fishing
Hiking
Restaurants
Rock Climbing
Shopping
Surfing
Surroundings
Beach
Forest
Mountains
Sea / Ocean
Public Park / Garden
River
Additional Info
We live in Long Island, New York and this is our vacation home. There are over 30 daily direct flights from NY to the Dominican Republic. The closest airport to the house is the one in Samana, only 20 minutes away from the house- Jet Blue has direct flights from JFK, New York. The second closest airport is Las Americas in Santo Domingo at only 2 hours away from the house.
Reviews
No reviews on this listing yet.