Neighborhood Gem just minutes from Public Transit
USA , San Francisco, California Internet Speed 26-50 Mbps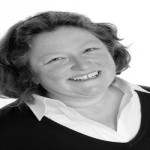 Availability
Jan 01, 2018 through Dec 31, 2018
Property Details
Exchange Types:
Simultaneous
Non-Simultaneous
Guest Exchange
Weekend Exchange
Smoking: No
Suits: 1-2 People
1 Bedrooms
Pets: Yes
Suitable for Children: Not Suitable
1 Bathrooms
Car Exchange: No
Home & Office Description
Our home is a 2-story wood-frame house built in 1936 and typical of a lot of San Francisco neighborhoods. We remodeled extensively in 2004 to give us more room for visitors and to create home office space for ourselves. You would be staying in your own spacious room with a private bathroom just 2 steps across the hallway. There is a desk in your room and plenty of storage space for whatever you need to bring with you. You can be completely private and hang out in your own mini-studio or come and hang with us in the house if we are around - whatever makes you happiest!
Why You'd Love This Home/Office
Quiet and private mini-studio style space with private bathroom
Gourmet-style kitchen and comfortable lounge and dining room
Friendly, sociable and quiet hosts happy to share what they know and love about their home city
Home Type
House
Office Type
Workspace in the bedroom
Area
Urban
Amenities
Home Amenities
Heating
Garden
Washing Machine
Oven and / or Microwave
Dishwasher
Internet
WiFi 26-50 Mbps
Office Amenities
Wifi
Wired Internet
Printer
Fax Machine
Scanner
Desk
Chair
Flip Chart/Stand
Area Details
Why You'd Love This Area
Easy access to downtown San Francisco and the Bay Area via public transit (BART, MUNI and CalTrain)
Great neighborhood vibe with unique local shops and restaurants within strolling distance
The city's biggest farmers market (Saturdays) and flea market (Sundays) just a 20 minute walk away
Community Description
We are nestled between Glen Park and Bernal Heights - both within easy walking distance. These San Francisco neighborhoods are full of unique shops and restaurants and give you a true feel of what it's like to live in San Francisco as a local. We have lots of recommendations! Want to explore further afield? We are a 10-minute walk from BART that takes you downtown or across the bay and the #23 bus that stops just 1 short block away and whisks you off to the Pacific Ocean and the zoo!
Attractions
Bars / Cafes
Biking
Boating
Nightlife / Clubbing
Farmer's Market
Fishing
Golf
Hiking
Historical Sites
Galleries / Museums
Restaurants
Shopping
Surfing
Theaters
Surroundings
Beach
Mountains
Sea / Ocean
Public Park / Garden
Additional Info
Come for a weekend or a month. Come for a conference or to soak up San Francisco's wonderful ambiance. Come because you've never been before or because you left your heart here. Whatever your reasons, reach out to me if you have questions and lets connect to see if mi casa is just the right su casa for you!
Reviews
No reviews on this listing yet.